I'm not sure if I have noticed my hair being more volumized after using these products, but one thing I noticed is the smell - it's amazing! I don't really care about which shampoo I use on my hair anyway, as long as it cleans my hair, that's all I ask!
Repurchase: no, P&G tests on animals

☑ Dove Nutritive Therapy Nourishing Oil Care Daily Treatment Conditioner (sample)
This product has an interesting texture, I've never seen something similar before. When you squeeze the product out, it's very thick and solid and it melts in contact with the hair. It also smells lovely, and I really think it has improved my hair's condition, leaving it soooo soft!
Repurchase: no, Unilever tests on animals

What I'm currently using to replace it:
Dove Nutritive Therapy Nourishing Oil Care (30mL)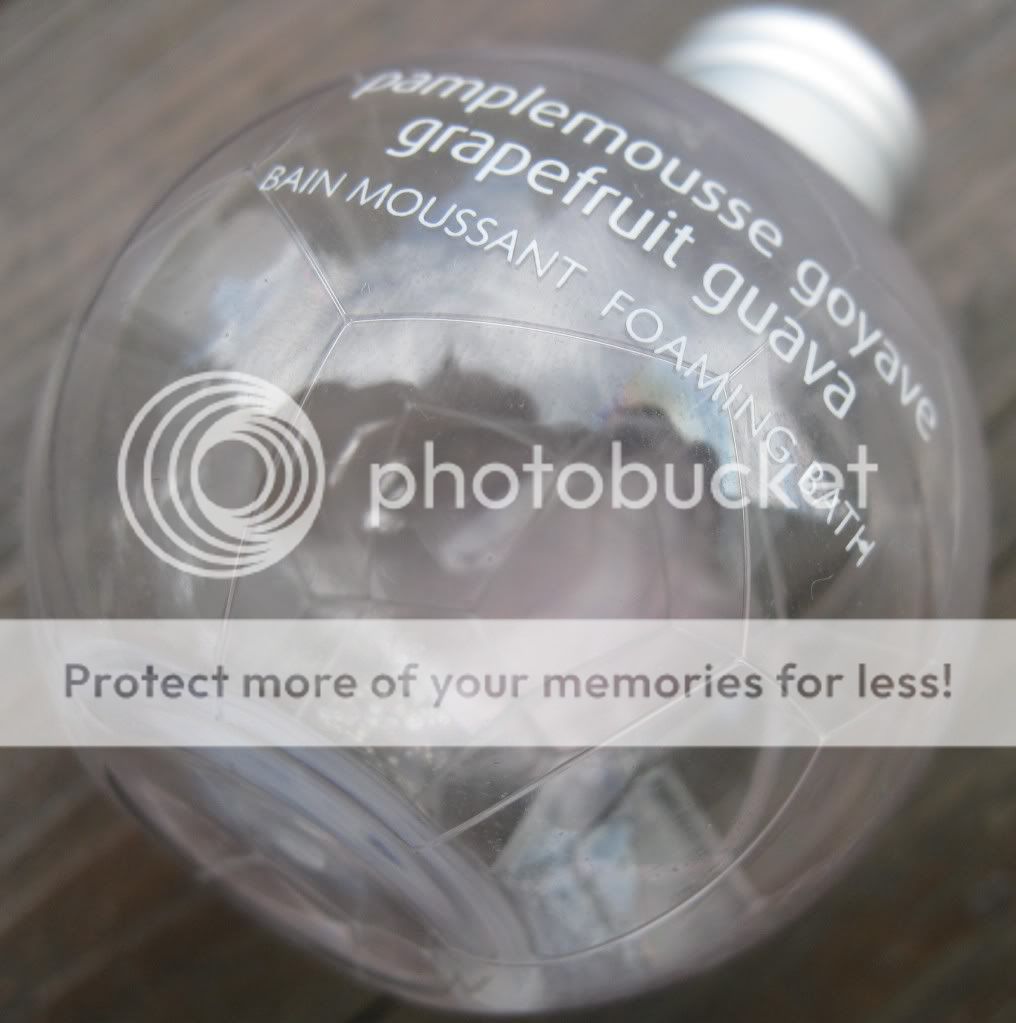 ☑ Fruits & Passion Grapefruit Guava Foaming Bath
Very average foam that lasts about 10 minutes. Disappointing for the price.
What I'm currently using to replace it:
random bath treats
☑ L'Oréal Féria Shimmer Boost Hydrating Conditioner
This must be one of the best weekly conditioner I have used because the texture is so thick and it feels very moisturizing but sadly, I'm not sure I won't repurchase Féria hair dye in the future as I've been quite disappointed with the results for the price - not to mention that L'Oréal tests on animals.
What I'm currently using to replace it:
weekly deep conditioners from other hair dyes
☑ Mario Badescu Special Cucumber Lotion
The smallest bottle available (8oz) is $15.00 and so not worth it in my opinion - it stinks alcohol so bad and it dries my skin more than refreshing it - not to mention toners are not really necessary, especially if you have dry skin like me. This product didn't feel refreshing, disinfecting or deep cleaning at all, and if I'm not mistaken, alcohol in a body care product is never good, is it?
What I'm currently using to replace it:
Nivea Visage Gentle Toner
☑ Burt's Bees Radiance Eye Cream with royal jelly


I always find it hard to properly review eye creams as I'm not sure what I'm looking for. I'm 22 and I do have some expression lines around my eyes but nothing really noticeable. I use eye creams as a prevention, thus I don't really look for an anti-ageing product.

I guess I was drawn to this eye cream because it contains royal jelly and it's an OK product but I didn't notice my eyes looking more radiant or awaken despite the little reflecting particles in the cream. The texture is nice and easy to apply but I won't use it in the morning when I'm in a rush before putting on makeup because it takes some time to be absorbed into the skin.

I didn't realize this until now but I've had milia around my eyes for some times and now that I've stopped using this eye cream, it has really improved!

At around $23, it is pricey, but I have yet to find a good eye cream that doesn't cost more than $15. Keep in mind that it's 98.2% natural!
Repurchase: I would, if it didn't give me milia ):

What I'm currently using to replace it:
Avon Solutions Plus Ageless Results Eye Cream
☑ Neotoric Diabetic Oxygenated Advanced Healing Cream
review
Because this cream is claimed to be "an exceptional intensive treatment for chronic dry, cracked, damaged, slow healing skin", I had high hope it would help with my eczema, but it didn't. Thid product didn't feel very moisturizing at all. On the packaging, it says it's great to use on feet, and that's what I did instead of just throwing it away.
What I'm currently using to replace it: Udderly Smooth Shea Butter Foot Cream
☑ Lady Speed Stick Stainguard Antiperspirant/Deodorant in Powder Fresh
I loooove the smell of this, it smells like baby powder, but it's also very fresh. I don't think I've ever had problems with yellow stains on my clothes so I didn't notice if this antiperspirant/deodorant really prevented them. As for odor and wetness protection , I can't say it works all day. I mean, I won't stink by the end of the day, but let's just say I just don't feel as fresh as I felt in the morning, but I have yet to find a product that works 100%.
Repurchase: I would, if only Colgate-Palmolive Co. were not conducting tests on animals

What I'm currently using to replace it:
Secret Scent Expressions Ooh-La-La-Lavender Antiperspirant/Deodorant
☑ Diane Lai Soothe Sport Treatment
review
This is my favorite product from the Diane Lai line. I especially like to use it on my affected hand as it's fast absorbed into the skin and non greasy. It does a great job at calming the itch and it helps heal the redness. The texture is perfect - it's rich without being thick as a butter but it's not milky either. The Soothe Spot Treatment has a very subtle lavender scent which is pleasant and relaxing. Even though eczema can't be completely healed to this day, I'm glad to have found a natural product that help keep flare-ups under control. I would love to continue using Diane Lai products, but the price is a little steep for a student budget.
I didn't want to use the Soothe Spot Treatment too often because the bottle is so small for the price ($34 for 30 ml), and technically, I haven't really used it up - I don't know what happened with the pump but I can't get any more product out! I tried to wash it in case it was blocked or something, but nothing worked, so I decided to scoop out as much product as I could but I wasn't able to completely "save" it. Oh well.
Repurchase: no, it's way too expensive ):

What I'm currently using to replace it: Diane Lai Rejuvenate Daily Moisturizing Lotion