Price:
$30.00
Description:
This award-winning volumizing mascara achieves a dramatic result in a single stroke. The secret? The triple-film complex. A coating film for intensity, a conditioning film with pro-vitamin B5 and aloe vera for curves and a fixing film with vinyl polymer for long-lasting effectiveness. The brush applicator combines nylon fibers of varying diameters for volume enhancement, as never before.
My bare lashes (curled)
2 coats of mascara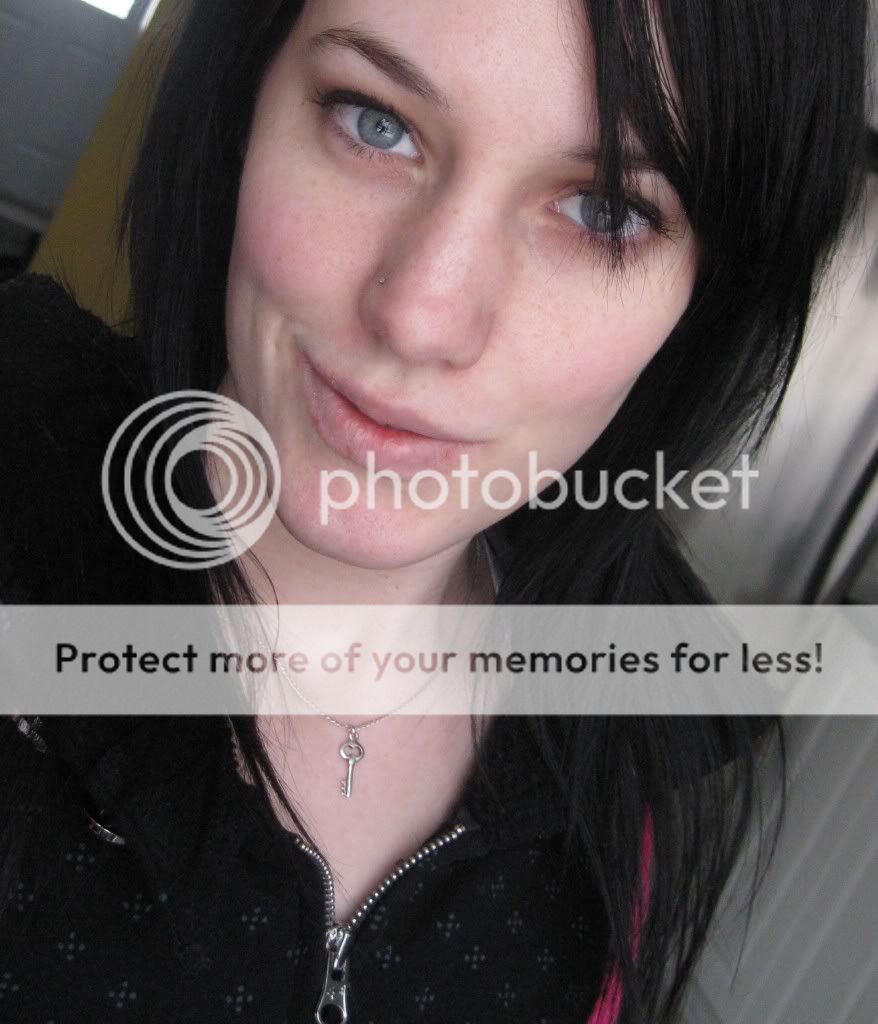 Pros:Cons:
clumps
smudge
expensive
strong scent
doesn't hold a curl
dries out pretty fast
doesn't lengthen lashes
not dramatically volumizing
the brush doesn't "grip" the lashes and doesn't coat them evenly
What I think:
OK, yes my lashes might look nice in the close-ups, but don't be fooled! In real life, my lashes barely show, and the effect is far from false lashes.
I tell you, this is one of the worst mascara I have ever tried.
I have super short and straight lashes, and this mascara did absolutely nothing for them. It's barely volumizing, it absolutely didn't lengthen my lashes and it couldn't hold a curl at all!
If you have straight lashes, don't even bother using a lash curler. On top of that, it clumps and smudge.
I'm not a fan of the brush either. The bristles are so close together, it makes it hard to reach for every single lashes and coat them properly, especially the little ones in the inner corner.
Every time I use this mascara, I have to remove the excess of product (and I'm talking about
chunks
of product) that builds up at the opening of the tube with a tissue. What a mess.
I have had this mascara for a little more than one month I would say, and it's already starting to dry out and difficult to use.
I have this mascara in the shade 1 High Density Black, and it's not even that black, really. It actually looks like a matte dark grey.
The only good thing I can't think of about this mascara is the packaging. Not only is it super sleek and luxurious, it can almost speak! It will tell you if the mascara is properly closed with a little "clik!" How practical is that? Oh but be sure you hear the "click" if you don't want your mascara to be all dried out in as little as 2 days.
Overall, I'm totally disappointed by this mascara, and it's absolutely not worth $30 (no, not even for the pretty packaging).
Available shades:
Recommend?
no,
Maybelline The Falsies Volum' Express
does a better job than this one, and I'm sure it's not the only one!
Disclaimer: I received this product as part of a sponsorship. I was not paid for this review, I am not affiliated with this company and the fact that the products were free absolutely does not influence my opinion.